FEATURES
WE PROVIDE A VARIETY OF SERVICES TO MAKE YOU MORE SUCCESSFUL
Go to Branding & Graphic Design
Branding & Graphic Design
Brand, a name, logo, slogan, and/or design scheme & guideline associated with your product or service. We will shake your hand with some big business breaks that are ruling the current market scenario.
Go to FULL DIGITAL CAMPAIGNS
FULL DIGITAL CAMPAIGNS
We consult, design and manage full digital campaigns. Our team has developed a reputation for being the best when it comes to reaching client's target market at the lowest cost possible.
Go to WEB DESIGN & E-COMMERCE
WEB DESIGN & E-COMMERCE
Looking to build a corporate website, affiliate marketing models or selling products online. We are great at building emotional websites meet your business & audiences needs.
Go to SOCIAL MEDIA MANAGEMENT
SOCIAL MEDIA MANAGEMENT
Social Media Management is a science as much as it is an art. Our team has the perfect balance of techies and creatives to ensure your social platforms reach their full potential.
About
Joe-Networks is the first internet marketing company in Hurghada, Red Sea
Strategies Focused On Increasing The Reach & Visibility Of Your Business
Since 2010, we have successfully provided the best online solutions and the maximum reach for many brands across Hurghada community and Egypt. Semester after semester we studied the importance of the internet interactions, as it has become the core of our daily life, We offer companies and business owners' creative online solutions by providing a wide range of Network solutions, Web & digital marketing services including social network marketing, online advertising and research. We will help you take your campaigns to the next level in a new era of branding which you will always been seen through and it is certainly effective! Strategic services & design services, advanced interactive email systems and social features, keywords & placements for powerful-targeted campaigns. Our Partners: Diving & Safari Centers - Restaurants & Pubs - Galleries, Shops & Markets - Events' Organizers Non-Profit Organizations - Educational Systems & Schools - Real Estate - Hotel & Resorts. Wondering if a Joe's campaign is a good fit? Our detailed presentation in the queue to you upon your request. Or Let's talk.
We build websites that look great on all devices at no extra charge.

Search Engine Optimization is a science & we are the masters. We are Google Adwords Certified & know how to drive you traffic.

Events, Tourism, Real Estate or NPO, you can rest assured we have the experience & expertise to conquer your industry.

We welcome the opportunity to collaborate with you to define & achieve the desired
OUR TEAM
We are a group of talented, service oriented artists who will provide quality work but will always keep your budget in mind.
Twenty years from now, you will be more disappointed by the things that you didn't do than by the ones you did do, so throw off the bowlines, sail away from safe harbor, catch the trade winds in your sails. Explore, Dream, Discover.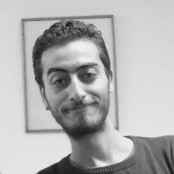 Moro EL Sayed
Art Director
Imagination is the beginning of creation. You imagine what you desire, you will what you imagine, and at last, you create what you will.
A great photograph is one that fully expresses what one feels, in the deepest sense, about what is being photographed.
Randa Abubakr
Graphic Designer
I hate how many people think, "glass half-empty" when their glass is really four-fifths full. I'm grateful when I have one drop in the glass because I know exactly what to do with it.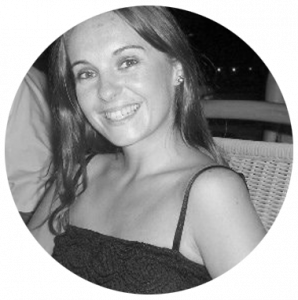 Alexandra Opris
Key Account
Social media is here. It's not going away; not a passing fad. Be where your customers are: in social media.
EMAN SHAABAN
Web Developer
If there's one thing you learn by working on a lot of different Web sites, it's that almost any design idea–no matter how appallingly bad–can be made usable in the right circumstances, with enough effort.
Carina Fromme
Customer Experience
It's easy to fall under the illusion that your message was understood. So always verify if that's so!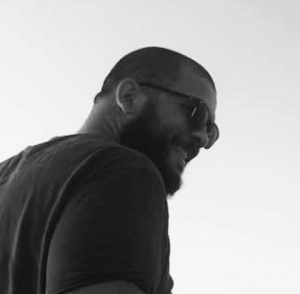 Karim Roushdy
Key Account
I choose you, No one own me.
Testimonials
Meet Joe-Networks